Embassy Theatre | Fort Wayne, IN
Chris Isaak comes to the historic Embassy Theatre on Saturday 16th July 2022 for another enthralling performance. The Platinum-Selling and Grammy-nominated singer has performed sold-out shows across the world with his band, Silvertone. The 65-year-old is also touring with Lyle Lovett alongside a few solo shows. The American musician and actor has fans all over the world, with a massive fan base in the U.S. He has played on some of the biggest stages in the world, and the upcoming performance at Embassy Theatre is expected to be a sell-out one. Catch the legendary Rock and Roll artist live on 16th July 2022 by getting your tickets right now before they are sold out!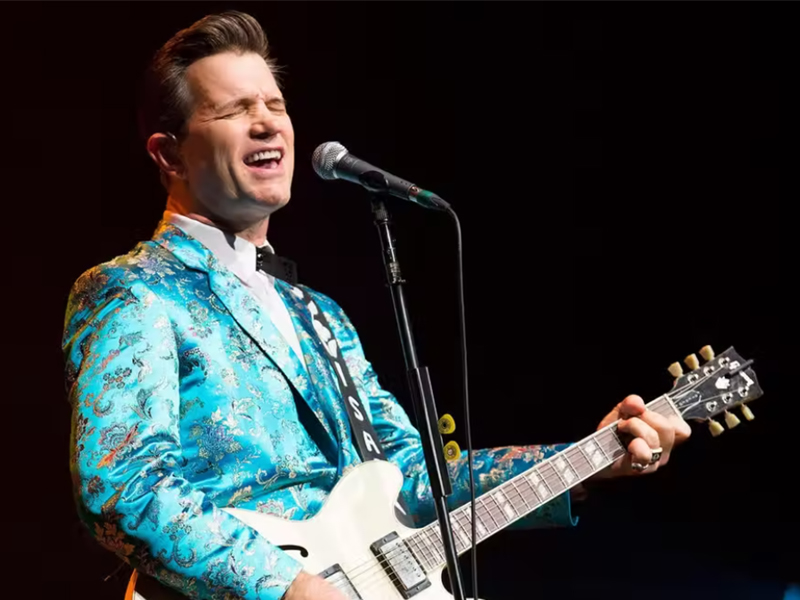 The "Wicked Game" star has produced countless hits over his three-decade career and given outstanding performances at some of the biggest stages in the world. Some of his biggest hits include "Baby Did a Bad Thing" and "Somebody's Crying," alongside the top-rated "Wicked Game." The artist is known for his signature rock and roll style that was prevalent in the 1950s.
Chris Isaak has released 12 studio albums and received several award nominations during his career. Nine of the twelve albums received critical acclaim, and twelve of his singles have topped the charts. He has created music for films as well, contributing to some hit pictures such as Eyes Wide Shut, Wild at Heart, True Romance and Blue Velvet. He has been compared to some of the biggest names in music, such as Elvis Presley, Duane Eddy and Ricky Nelson.
Isaak is a music legend in every sense of the world, and his fans can never get enough of him. He has so many hits that often, it divides the audiences as to what they want to hear from the man himself. He is truly a gifted artist with an incredible voice and great musical composition. He is also renowned as a great live performer, and hence, ticket demand is very high. Get your tickets right now if you want to see him live!