Embassy Theatre | Fort Wayne, Indiana
Black Violin comes to Embassy Theatre on Wednesday 16th November 2022 as part of the duo's massive 40-date trek to North America. The Impossible tour extends until March 2023, when the band will play their final show on 28th March in Boise, ID. The duo returns to stage after an extensive 2018 touring schedule, the same year in which they wrote quite a bit new music. The 2018 Classical Boom Tour was one of the biggest tours of the year, with 90 sold-out concerts and several back to back performances. The band aims to keep classical music alive for the coming generations, and by doing so, they have created a huge fan base that is eager for their upcoming shows. Catch them live at the Embassy Theatre on 16th November 2022 by getting your tickets right now!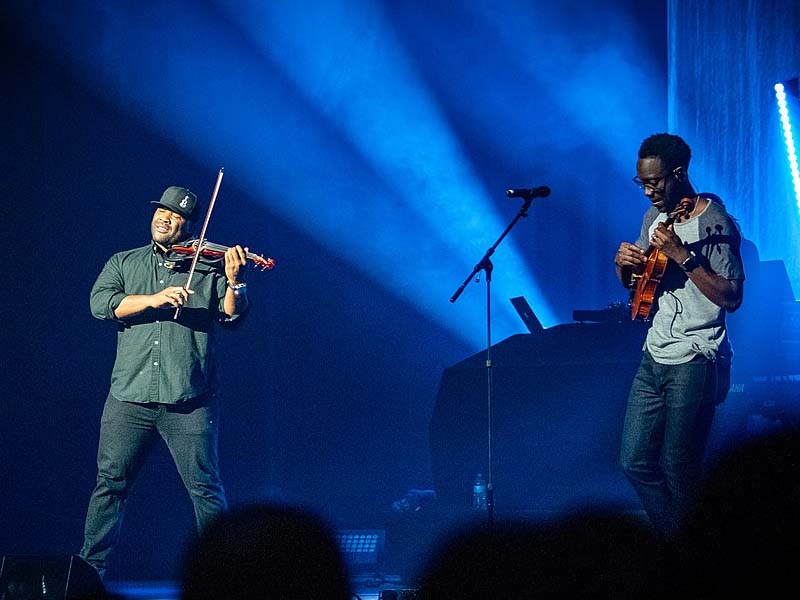 Black Violin's latest release, "Dreamer," has been a huge hit. The single and the music video has been highly liked by their fans and they are eager to see them playing it live. Their last album, Stereotypes, debuted at number one on the Billboard Classical Crossover Chart and reached number four on the Billboard R&B chart. Fans will want to hear some of their biggest hits, including "Showoff" and "Impossible is Impossible". The duo had plenty of entertainment for their fans during the pandemic with live streaming shows and now they are set to take it to another level with their massive 2022 tour.
The South Floridan duo of Will Baptiste, and Kev Marcus, began playing together in school and got together in 2004 to create music. Marcus is the violin player, whereas Will. B plays the viola. The duo has performed on some of the biggest stages in North America and delivered truly breathtaking performances throughout their career. Their music is often called the classical boom", as they combine their classical musical training with genre-bending hip hop music. Such a fusion is rarely seen and they have introduced something new since they got together in 2004. If you want to see Black Violin live in concert, get your tickets right now before they are sold out!