Embassy Theatre | Fort Wayne, Indiana
Everyone's favorite comedian, Lewis Black, comes to Embassy Theatre on Sunday 25th September 2022, as part of his upcoming "Off the Rails Tour". The original trek dates were scheduled from January to May 2022, but the stand-up comedian had to add additional dates owed to the widespread demand. The artist has performed at some special venues this year, and there are more performances lined up in notable destinations, including Orlando, Charlotte, San Antonio, Dallas, and more. If you have heard Lewis Black before, you know there is no one who rants like him and in this time and age, he should have plenty of new material. Catch him live for a hilarious night of stand-up comedy at Embassy Theatre on 25th September. Get your tickets ASAP before they are sold out!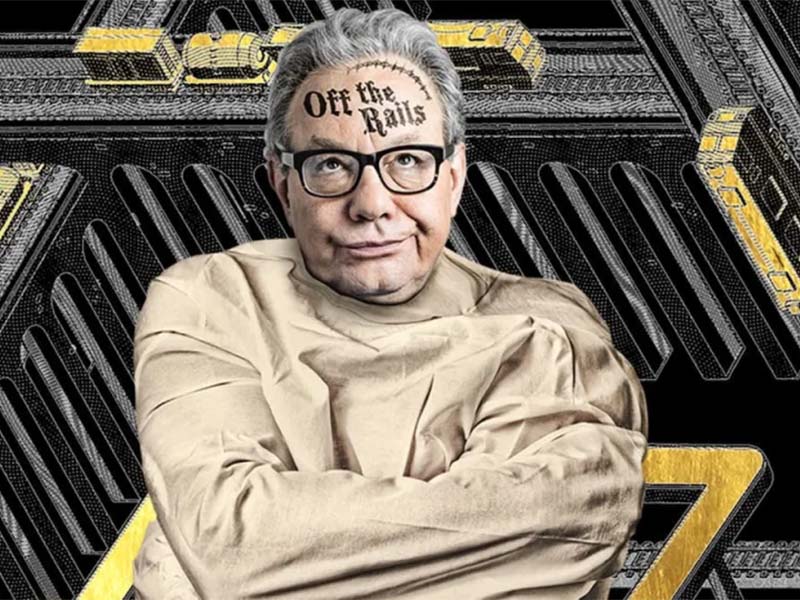 The King of Rant, Lewis Black, cannot get enough of the last two years. The way all political and worldly matters have unfolded recently, the comedian has unlimited stories to tell. His way of exposing life's absurdities, insanities, and hypocrisies is unmatched. The comedian's trademark comedy style is to criticize almost everything that comes his way, and he does it hilariously.
Lewis Black has performed all across the world, including Europe, New Zealand, U.S, and Canada. He has sold out shows to every country that he has gone to and has performed at some iconic theatres such as the Carnegie Hall, New York City Center, the Main Stage, and also a sold-out Broadway run at the Richard Rodgers.
Lewis Black has released eight comedy albums and holds 2 Grammy awards. He is also the author of three best-selling books and has written more than 40 plays in his career. Fans also love him because of his charitable activities and his continuous efforts to contribute to society. As a comedian, he is pretty ruthless and does not go easy on anything that seems wrong to him. His political commentary and his comic timing make the perfect combo! Catch him live on 25th September 2022 by getting your tickets right now before they are sold out!