Embassy Theatre | Fort Wayne, Indiana
Award-winning Acapella group Straight No Chaser comes to Embassy Theatre on Wednesday 14th December 2022. The group will celebrate its 25th anniversary with a massive 62-date fall tour. The tour began back in June and will run until the end of the year, with the final performance coming on 31st December in Portland, OR. The group will perform at some of the most iconic destinations in North America, including San Francisco, Chicago, Pittsburgh, Fort Wayne, Evansville and many more. This will be a very special performance, as it marks an iconic journey of 25 years now. Catch Straight No Chaser performing live at the Embassy Theatre on 14th December 2022. Make sure you get your tickets ASAP before they are sold out!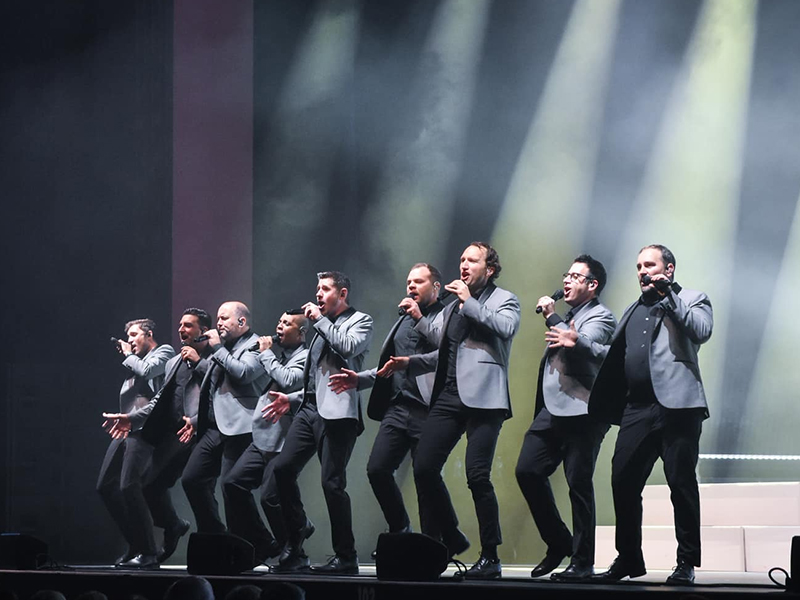 Straight No Chaser started its iconic journey in 1996 at Indiana University. The group has since then been a massive global sensation, having more than a billion streams and selling around 1.5 million records. Two of their albums have received Gold certification and performed worldwide on some of the biggest stages. The group is bringing its "25th Anniversary Celebration" tour to more dates in North America and fans are very excited. They are ready to perform some classic hits like "Lean on Me", "Proud Mary", Twistin" and more pop-sounding mash-ups like "Uptown Funk" and "Thriller". Their previous outing from November 2021 to January 2022 featured several sold-out shows.
The group released an exclusive NFT to mark this extraordinary occasion. The band will also release a physical version of last year's deluxe edition of Social Christmasing. The band is renowned for putting up incredible live performances and delivering truly unforgettable experiences to A capella enthusiasts. They have a massive fan following across the world, and especially in the U.S. Ticket demand for their upcoming events is rapidly rising and if you want to catch Straight No Chaser live at Embassy Theatre on 14th December, you should get your tickets right now before all of them are gone!