Embassy Theatre | Fort Wayne, Indiana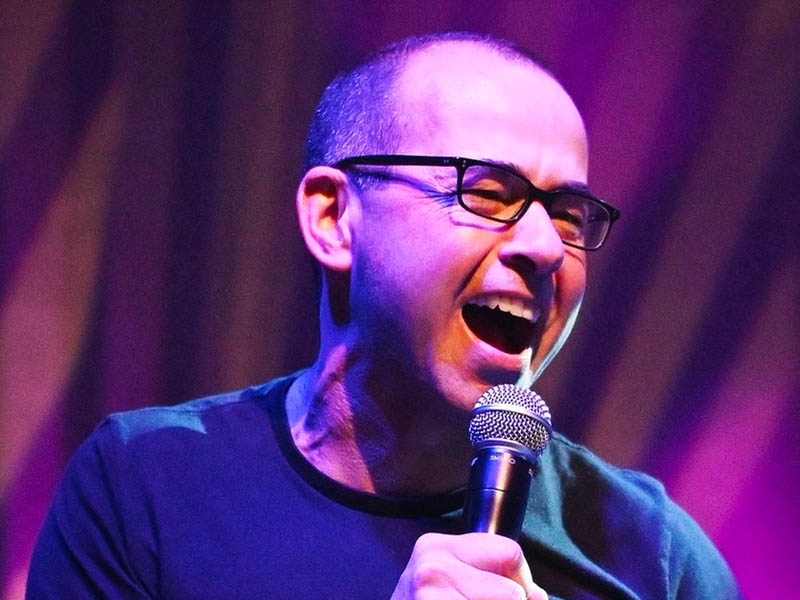 If you think you've seen it all, you better guess again! This is the your traditional stand-up comedy – it's something better! The highly-rated skydiving-fearing Impractical Joker goes solo this fall and he has prepared something amazing for his fans! And no it's not another silly ferret tattoo! The James "Murr" Murray Tour is an interactive presentation that has fused traditional stand-up with visual presentations. No, he's not about to give you a lecture! He's actually sharing behind-the-scenes footage - spilling the tea – as a matter of fact and if you're a fan of his work with the popular hidden camera series, we guarantee you'll fall off your chair laughing! Bare witness to his shenanigans at the Embassy Theatre on Sunday 29th October 2023! His excellent comedy is about to redefine the meaning of comedy and you'll be glad that you were there! So, hurry and score your tickets now before you miss out!
He's a comedy writer, executive producer, and highly-regarded comedian! His work with Impractical Jokers has broken ground and made waves across the world. This is not the first time James "Murr" Murray went on a solo gig! In 2020, he embarked on his first stand-up tour, Murr Live. Last year, he delivered a number of shows in select cities. The comedian received wide critical acclaim and fans have been demanding for more shows! This 2023, Murr is giving exactly what his fans want! The trek is bigger and will have an extensive list of destinations, including a coveted stop in Fort Wayne, Indiana. Stopping by several major cities, the James "Murr" Murray Tour kicks off in the summer and will extend all the way to fall! The improv star has made millions of people laugh with his epic triple punishment, which includes getting a hilarious tattoo of a ferret skydiving. Some of his other more well-known punishments include crashing a party and riding on a high-speed inverted flight. For over a decade, Murray has consistently appeared as one of the main cast of the hidden camera comedy series. Starring alongside fellow Impractical Jokers Sal Vulcano, Brian Quinn, and former cast member Joe Gatto, Murray has pretty much amassed a massive following comprising of comedy enthusiasts.
James Murray had always traveled with a group, whether he was belting out excellent jokes with the comedy troupe The Tenderloins or on tour with the popular hidden camera series The Impractical Jokers. Needless to say, he has a natural knack for comedy, and it is clearly evident when you see him on the show. Expect plenty of laughs, hilarious storytelling, and side-splitting punchlines as James Murry lights up the Embassy Theatre! Fans can also look forward to interactive and hilarious storytelling, behind-the-scenes shenanigans, and never-before-seen footage from the Impractical Jokers star.
Whether he's your favorite joker or simply find his bits funny, this is your opportunity to catch James Murray at his stand-up comedy show at the Embassy Theatre! See this joker spill some tea and make you laugh at the same time! Tickets to his performance on Sunday, 29th October 2023, are now up for grabs through the Get Tickets link!