Embassy Theatre Information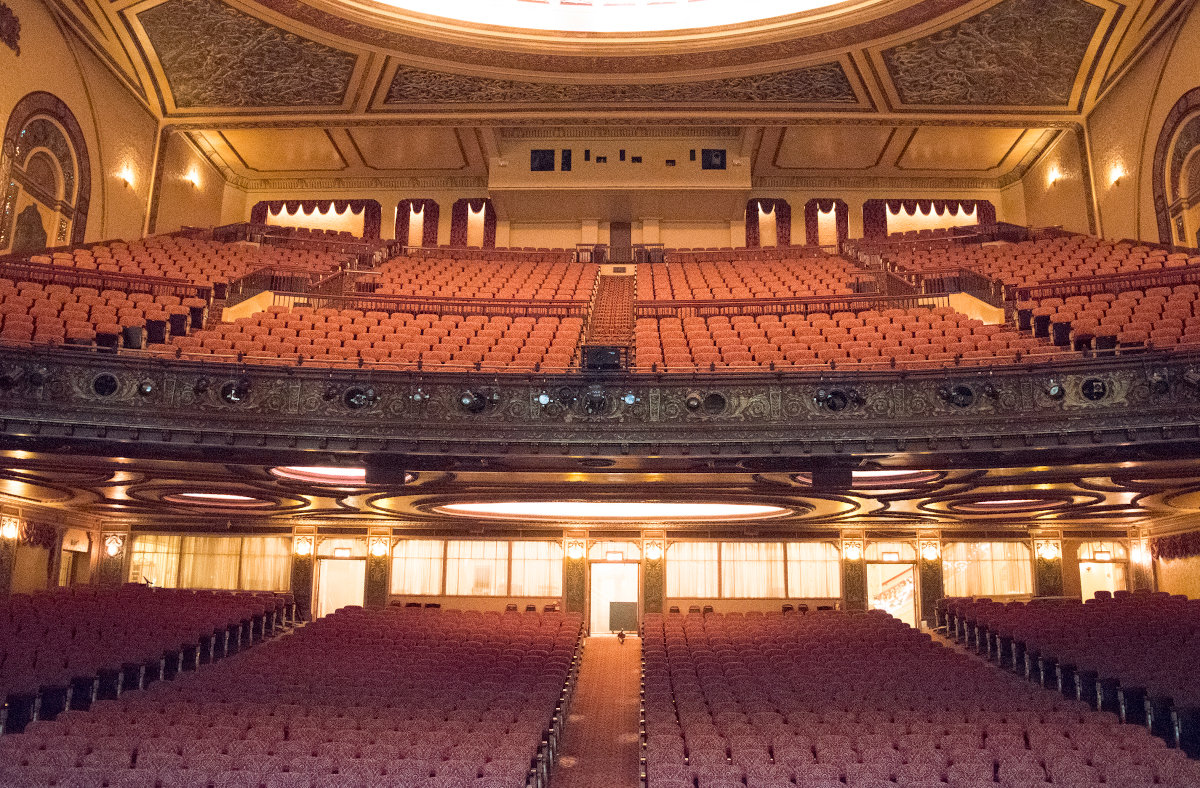 The famous Embassy Theatre wasn't always known by that name. When it originally opened on May 14, 1928, it opened its doors as the Emboyd Theatre in Fort Wayne, Indiana. The venue was designed to be a movie palace and vaudeville house that provided a regal and majestic atmosphere for the highest of performance entertainment at the time. It came complete with a pipe theatre organ and featured an attached seven-story, 250-room hotel that wrapped around the north and west sides of the venue. The entire facility's design was commissioned to A.M. Strauss and John Eberson by Clyde Quimby, the theatre operator at the time.
The venue's opulence and exquisite design and facilities appealed to fans of Vaudeville, which was at the height of its popularity as an art form. The stage featured comedians, musicians, acrobats, and magicians. The venue was home to the biggest shows by the brightest stars of stage and screen including Duke Ellington, Marilyn Maxwell, Red Skelton, Tony Bennett, and more. The original venue even played host to Bob Hope's first emcee job. The future looked bright for the venue, but the trouble was yet to come.
When television and 'talkies' became more popular, the age of silent films and vaudeville acts were coming to a close. The Emboyd theatre had been losing customers and was later sold to the Alliance Amusement Corporation who renamed the venue to The Embassy Theatre.
The name has stuck since then and continues to be connected to the Indiana Hotel. The theatre still features its famous 1,100 pip Page theatre organ which was restored between 1976 and 1996.
The venue was placed on the National Register of Historic Places in 1975, the same year it was reopened after renovations as a performing arts center. The newly rebranded Embassy Theatre sees use for concerts, Broadway show tours, symphonies, family shows, and other larger events. The stage features a red sequined velour main curtain and was expanded in 1995 to its current size of 44'7'' by 54'. The hotel has also been restored around the same time to include a new marquee to the front facade and several curbside improvements.
What started as a movie palace and vaudeville house has now become a live performance arts center and resort unlike any other in the world.
See the links below for more information on the Embassy Theatre:
Embassy Theatre Parking:
Find out more about parking at the Embassy Theatre.
Ticket Policies:
Read about our ticket guarantees and strict ticket verification policies.
Embassy Theatre Seating Chart:
View the Embassy Theatre seating chart and read seating information.