Embassy Theatre | Fort Wayne, Indiana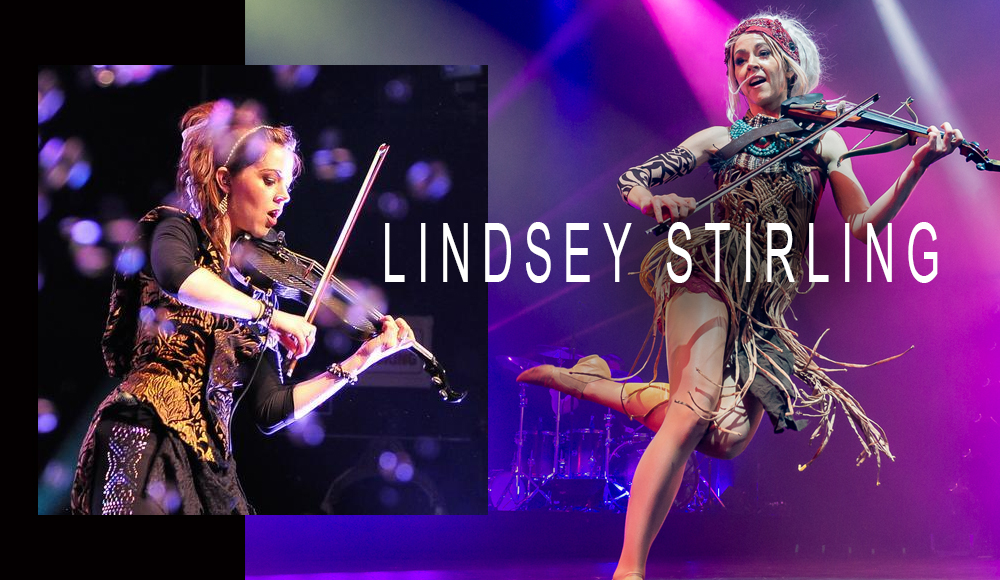 The nation's beloved violin and dancing goddess, Lindsey Stirling, is shaking things up this Christmas! The iconic woman dropped her acclaimed holiday record "Snow Waltz" last year, taking the snowflake-induced album for a live run as this year's holiday season comes rushing in. Featuring traditional favorites and her original holiday tracks "Snow Waltz", "Christmas Time with You" featuring Frawley, and "Magic" featuring David Archuleta, she's set to dazzle everyone's holiday feels with her astounding and innovative violin and dancing skills at the center of it all. The Snow Waltz Tour is set to dazzle the stage at Embassy Theatre on Monday, December 4th, as winter signals 'tis season to be jolly. Promising her best Christmas series of shows yet, Stirling is definitely a woman you can count on. With showstopping performances since her massive appearance on America's Got Talent about a decade ago, her music and alluring choreographies definitely take center stage. Don't miss out by booking your tickets now!
Last year, the amazing dancing violinist Lindsey Stirling just released her groundbreaking holiday album "Snow Waltz". The record featured familiar Christmas favorites alongside dazzling originals - "Crazy for Christmas" featuring Bonnie McKee, "Snow Waltz", "Christmas Time with You" featuring Frawley, "Ice Storm", and "Magic" featuring David Archuleta. This time around, she's taking the holiday album for another live spin, promising her best Christmas show yet.
"I always love touring, but touring at Christmas is my absolute favorite," the artist shared in a statement. "I think this year's Christmas show is going to be the best one yet!"
Since her America's Got Talent debut back in 2010, Lindsey's performances never failed to amaze audiences with her alluring and innovative approach to the violin, integrating her astounding dancing skills. Her inventive approach to music surely hits the spot when it comes to both Christmas classics and original holiday tracks. The Snow Waltz 2023 Tour is bound to create new memories to cherish this Christmas.
Her holiday record also featured a bunch of traditional holiday favorites - "Sleigh Ride", "God Rest Ye Merry Gentlemen", "Feliz Navidad", "Little Drummer Boy", "Deck the Halls", and many more. Can we expect a few surprises that go beyond what she's dropped in her holiday LP? Promising her best show yet, we might be in for some bonus treats!
In a review of her Snow Waltz series of shows last year, GeekDad proclaims that "Lindsey isn't just an accomplished violinist and dancer, she also has aerial skills and showed them off more than a few times during the show," expressing amazement with how a violinist could perform such complex aerial choreographies while playing delicate notes on her instrument.
"She is beyond a wonderful violinist. She also has a fun quirky personality, a beautiful singing voice, and puts on a show that will leave you with memories for years to come," GeekDad concludes in its review.
Witness Lindsey Stirling's amazing talent in a heartwarming series of holiday Snow Waltz shows. It's definitely an experience worth cherishing with your loved ones this Christmas season. Book your tickets now!