Embassy Theatre | Fort Wayne, Indiana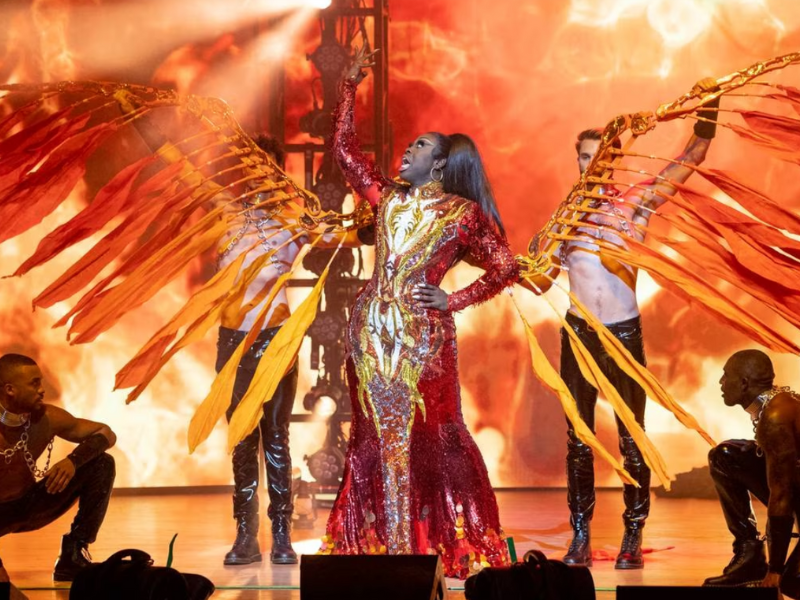 All dolled up and ready, RuPaul's Drag Race: Night of the Living Dead will terrorize the Embassy Theatre on October 14! Drag your friends to this spooktacular event inspired by Rod Serling's horror anthology, "The Twilight Zone." For ninety minutes, audiences will experience a non-stop ride of twisted tales, bewitching song and dance numbers, and OTHER heart-stopping surprises! Everyone's favorite drag and Halloween crossover is back in its twelfth year! Presented by Voss Events, Night of the Living Drag features former RuPaul contestants Angeria, Denali, Icesis Couture, Jaida Essence Hall, Jorgeous, Plastique, Rosé, and Tayce, hosted by the ever-lovely Yvie Oddly! The tour is set to visit over twenty cities coast-to-coast, with a special show here in Fort Wayne, Indiana. Hosting the occasion is the Embassy Theatre, an indoor 2400-capacity venue that offers a stunning historical stage for our devilish queers of fear. Get your tickets now for RuPaul's Drag Race: Night of the Living Drag!
Dress up in your scariest garb and join these larger-than-life queens of screams! This October, RuPaul's Drag Race: Night of the Living the Drag shambles towards you on the fourteenth at Fort Wayne's Embassy Theatre.
"This was one of the best drag shows I have seen in a while! I got to see all my favorite queens, and it was an event that I will never forget. I look forward to going to the next one!"
In collaboration with World of Wonder, Voss Events eagerly presents RuPaul's annual Halloween spookfest in its twelfth spine-chilling comeback. Our lineup will showcase eight of today's most fabulous stars, with returning host Drag Race Season 11 champion Yvie Oddly!
Sashay into the Fifth Dimension and beyond! Every year, Night of the Living Drag follows a special theme, with last year's drawing from Dante's Divine Comedy. This 2023, the production will pay homage to the mind-bending anthology of Rod Serling's "The Twilight Zone." Sit back and shiver as Yvie narrates the mysterious fates of each of the former RuPaul's Drag Race contestants.
Angeria (US Season 14 Third-placer)
Denali (US Season 13 Eighth-placer)
Icesis Couture (Canada Season 2 Grand Winner)
Jaida Essence Hall (US Season 12 Grand Winner )
Jorgeous (US Season 14 Sixth-placer)
Plastique (US Season 11 Eighth-placer)
Rosé (US Season 13 Third-placer)
Tayce (UK Season 2 Runner-up)
Lineups are subject to change. We'll keep you updated on breaking developments!
In about an hour and a half, you and your friends can enjoy a ghastly show festering with spooky stories, shocking twists, and sickeningly delightful song and dance segments!
"I still get stage fright quite often, actually, but I'm a thrill-seeker, so that's a part of what I love most about performing. I conquer my fear every time I get on stage and share my pure, unfiltered energy with crowds," show host Yvie Oddly shared with us in an earlier statement.
As for our venue, grab a ride to the cultural heart of Fort Wayne, Indiana, and enter the Embassy Theatre. This indoor auditorium can comfortably seat over 2400 and features a gorgeous historical backdrop that's sure to elevate the pre-Halloween celebrations!
Get your tickets now for the most glamorous crossover of ghouls and glitter! RuPaul's Drag Race: Night of the Living Drag is coming to get you on October 14, Saturday, at the Embassy Theatre.