Embassy Theatre | Fort Wayne, Indiana
Tom Segura is ready to put up another hilarious performance at Embassy Theatre on Friday, 20th May 2022. He is already on the roads of America for his much-awaited North American circuit, which started back in mid-March 2022 at Topeka Performing Arts Center, Kansas. Segura will be performing at all major venues in America before wrapping up his "I'm Coming Everywhere" tour on 31st December 2022 at Honolulu Hawaii Theatre. Segura is among the greatest comedians of this generation. He gained popularity worldwide from his incredible performances in numerous Netflix specials. Tom Segura's stand-up shows are always in demand, and hence, getting tickets is always a challenge. Hurry up and buy your tickets ASAP before they all are sold out!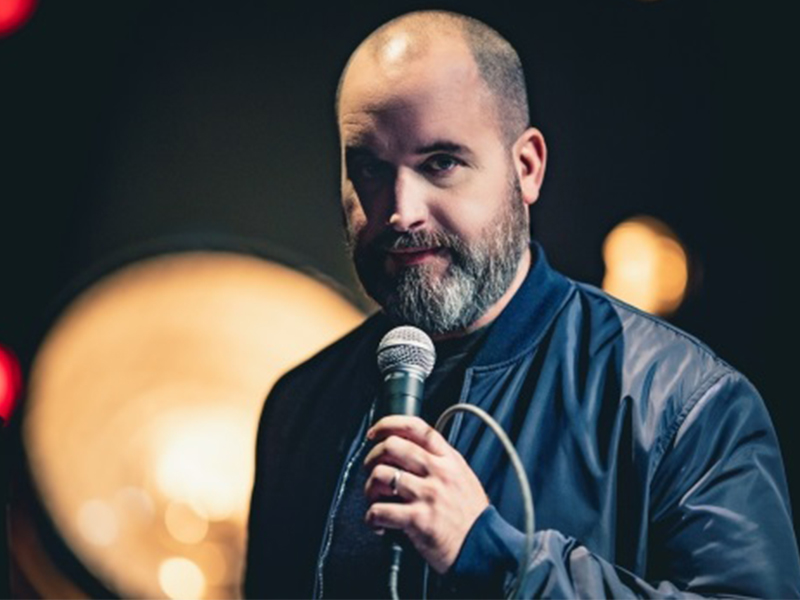 Thomas Weston Segura is a famous American-born stand-up comedian, podcaster, actor, and writer among the most in-demand comedians of America. Tom Segura got considerable recognition in his life's earlier stages when he performed at notable comedy festivals such as South Beach, just for Laugh, the Melbourne international and the Global Comedy Festival in Vancouver. Despite being a successful stand-up comedian, Segura constantly challenged himself with different art styles. He hosted several shows and played multiple comic roles in famous Netflix specials, including Completely Normal, Mostly Stories, Disgraceful and Ball Hog. He also co-hosted a podcast named Your Mom's House, nominated at Annual Stitcher Awards 2012 for Best Comedy. Tom Segura is a multi-dimensional and multi-talented artist who showcased his talent in numerous films as well. His work in Instance Family, I Need You To Kill, Frank Advice, Countdown and 9 Inches received significant acclaim.
Tom Segura's acts are simple yet striking because of his unmatchable comic timing, unique storytelling ability and well-aligned and well-written scripts. His art of improvising acts and engaging audiences makes his performances different from other comedians. Segura is known for putting up rib-tickling shows, which are one of a kind. Get your tickets right now and experience a fantastic night of comedy!